Are Paving Stones Ideal for Your Garden?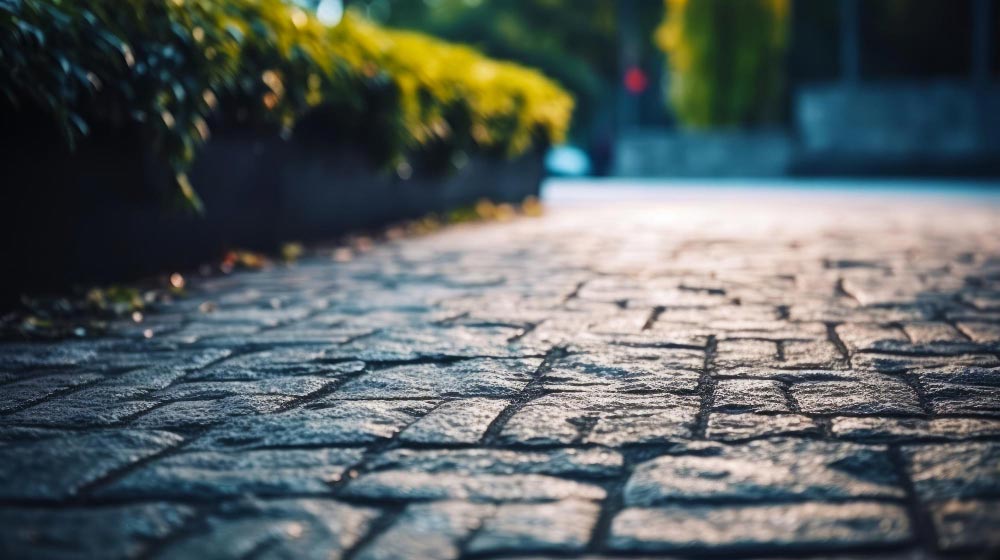 All we can think of when it comes to landscaping is "Green". In fact, plants are usually the only thing gardeners think about when undertaking a landscaping job. We frequently overlook components like landscaping stones in the thought of selecting suitable flowers and grass. Paving stones and landscaping stones are generally considered to be rather unimportant components. However, your garden would just be a plain green area without these landscaping stones.
Building smooth, easily accessible surfaces requires the use of landscaping stones or paver stones. They are often used in pool decks, patios, driveways, and walks. These stones are typically offered in squares or rectangles and are also referred to as stone pavers. These landscape stones are more resilient, environmentally friendly, water-resistant, and highly adaptable than their substitutes. Their adaptability enables a wide range of design variants, and their relative affordability ensures a cost-effective curb appeal.
Uses of Pave Uni Laval:
Paving stones are commonly used in both business and residential landscaping because to their adaptable visual appeal. Customization and a wide range of applications are made possible by their versatility. Here are a few well-known programs.
These are outdoor areas where people may unwind after a long day and comfortably take in the scenery. Paver-built patios have the benefit of being flexible in terms of design. For instance, one may construct stylish, formal, or playful, informal stone benches in a certain area.
Walkways made of stone pavers look fantastic. Stone pavers are an excellent option for high traffic walkways due to their strength and resistance to water. Additionally, you are able to express your creativity in the space because to the space's variety in terms of color, texture, sizes, and patterns.
The driveway is frequently viewed as a necessary but uninteresting surface. It is frequently a space that leaves your outside space feeling unfinished. However, you can quickly turn this area into a beautifully planned surface by using pavers. It promises a permanent escape from unsightly cracks and other concrete maintenance difficulties in addition to improving the curb appeal of your property.
Paving stones are highly durable and versatile. So, if you are planning to give your outdoors a new look, then pave uni is something you shouldn't skip. You can take assistance from the Groupe Mikasa team for any sort of landscaping services. Check out our website for further information. Or you can also get in touch with us at 514-679-5969.