Increase property value with Pave uni driveway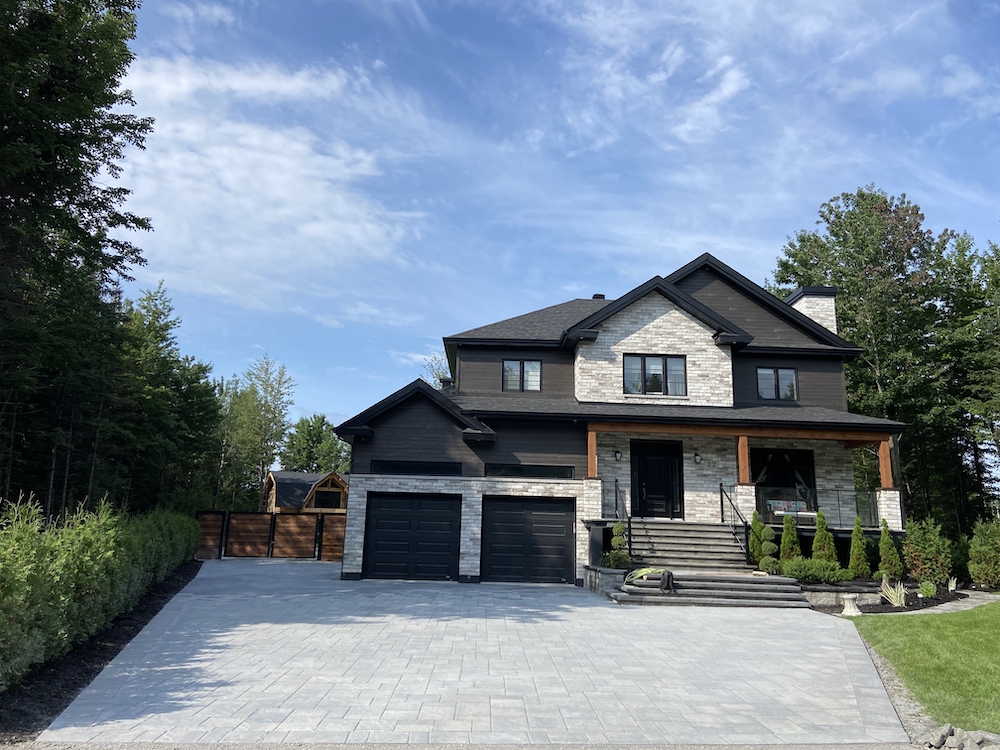 Nothing screams 'ready' more than an attractive, structurally-sound and welcoming pave uni driveway
Many think of installing a new driveway as a sureshot formula to add some visual appeal, but if you are prepping up to sell your home, this simple measure can increase the value of your property by a whopping 5-10%. If the first thing a visitor notices is your wide, unsophisticated garage, try guiding their eyes to a beautifully paved driveway. At a time when everyone's lives are getting busier and busier, people are naturally in the favor of buying a property that looks completely move in ready. And what screams 'ready' more than an attractive, structurally-sound and welcoming pave uni driveway Now, if you are deciding to do driveway paving job, it's best to stick with paving stone as the material of choice.
#1 Aesthetic Appearance
Every piece of natural stone holds a beautiful blend of colors which gives your driveway a unique charm and timeless appeal, sometimes even succeeding in diverting the focus from a delapidated home. Unlike concrete, it is not pigmented artificially and its natural imperfections makes it a lot more attractive. Moreover, natural stone retains its look over time, as the color does not fade drastically unlike concrete which is manufactured from aggregate mixes that wear out after years of use. Obviously, every potential buyer would want a home that has been tastefully done and maintained in the interior and exterior. And a pave uni driveway enhances the curb appeal significantly, thereby acting like a magnet for interested buyers.
#2 Eco-Friendly & Recyclable
To top it all, pave uni products are sustainable and environmentally friendly. Since stone is recyclable, it can be easily used for reclaimed paving or crushed for generating aggregates. Potential buyers often prefer homes that have been designed with an eco-friendly approach in mind, and especially when the effort hasn't come at the compromise of appearance. Thus, with a pave uni driveway, you can quote a high price without raising eyebrows!
#3 Maintenance
Whether you opt for a natural stone or pavers for your driveway, there is always the assurance of low maintenance over time. While natural stone weathers and undergoes abrasion gradually, pavers, on the other hand, generally require regular maintenance, in the form of power washing and re-sweeping. Other materials used for paving driveways tend to stain or crack in response to excess use and weather changes but pave uni can hide easily stains and can be flipped to resistant and prominent marks. Thus, a home with a low-maintenance pave uni driveway automatically comes across to the buyer as a smart choice, one that they would not mind paying extra bucks for.
#4 Ease of Repairability
There is no match to pavers in this category. Since the installation of the pave uni driveway is done in a block-by-block process, they are remarkably easy to replace upon damage, as compared to other materials like concrete, which comes in one large piece. That coupled to their low-cost maintenance enhances the value they add to your home significantly.
#5 Durability
Pavers and natural stone are flexible choices of material that do not wear out due to environmental pressures. Often a stone driveway comes at a lifetime guarantee against cracking and staining, and this benefit itself is practically unheard of for any other materials. Of course, other materials may be resilient to forming chips and cracks, but stone is unmatched in its reliability quotient. Moreover, natural stone pavers have a non-slip surface, and the fact that they are resistant to frost damage, unlike concrete, makes them a long-lasting alternative that provides years of use. And any homeowner looking to make a purchase does take into account the reliability factor of materials used in and around the house. So, in this department you are covered with a stone driveway!
Ending Note
Whether you believe it or not, landscaping is usually the first thing that prospective buyers see, and that's why it's important to ensure it makes a good impression at the first glance itself. Walkways welcome people to your home. So you can either let your potential buyer trudge through wet grass or walk on an attractive path to reach your front door. And thanks to the durability, visual appeal and cost-effectiveness of a stone driveway, you can easily quote a sky-high price with your head held high!
Contact the Mikasa team for your next driveway project.