Pave uni Landscaping Ideas – Where Grass Won't Grow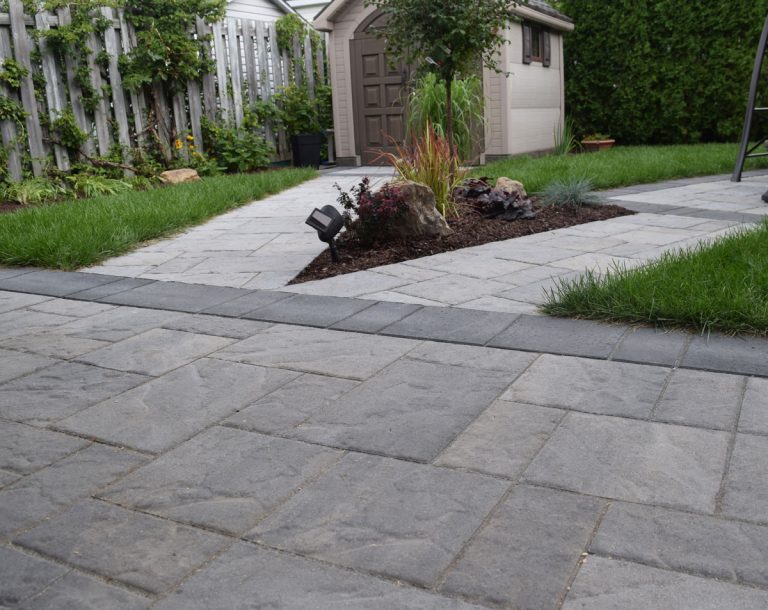 Smart landscaping can always add some interest to your home lawn and boost your curb appeal which in turn increases your home value. However, landscaping in stubborn patches in your yard which won't allow any grass to grow can be challenging. But there is no need to worry since there are lots of ideas that can help you achieve your landscaping goal.
Below are some of the landscaping ideas in areas where grass won't grow.
Mulch It
There is much more to mulching than just landscaping. Mulching brings along other numerous benefits such as weed control, erosion protection, plant root system protection, moisture retention, and heat retention. Mulch always comes in a wide variety of materials including but not limited to wood chips, sawdust, rubber, pine needles, shredded bark, and straw mulch. Mulching is also a great landscaping idea if your grass looks patchier in some areas than others. Get creative with landscaping using mulch and play around with different colors and texture to achieve your desire.
Create an Outdoor Unit with Pave Uni
An external outdoor area created with pave uni is an exciting way to enjoy your backyard. You should talk to our experienced pave uni staff to help handle the creation of the outdoor space to avoid landscape design issues. Mikasa will ensure that your pave uni has the right slope for water drainage and each foundation layer remains compact. Installing a patio is a great idea especially when it's complemented with the right furniture.
Use Synthetic Grass
Synthetic grass is human-made turf that is specially designed o provide the look and feel of natural grass. There are several types of artificial grass that you can choose from. The polythene type is the most common since it's soft, resilient, and highly vibrant. The nylon option is strong and can also withstand high temperatures while the polypropylene is the cheapest option, but it's still durable and vibrant.
Make a Flower Garden
A flower garden is another excellent landscaping idea in areas where grass won't grow. You can use a wide variety of flowers, shrubs, and other plants create a unique, beautiful, and colorful yard. It's critical to consider both the height and weight of the plants and flowers you choose to use since its crucial in providing visibility and supply of natural light. The plants and flowers should also be planted at the right distance from each other.
Make a Pond
Did you know that ponds also create unique and beautiful scenery in your backyard? Ponds are also low-maintenance and support a healthy natural ecosystem. Make sure that your pond is deep enough to prevent the freezing of the water during winter.